Zhongkong Internal Security System bank card payment POS multi-function self-service terminal has many advantages, including the following:
High security performance: Zhongkong's internal security system can effectively protect users' personal information and financial security. A variety of security measures are adopted, such as encryption technology, fingerprint recognition, password protection, etc., to ensure the security of the payment process.
Versatility: The terminal can not only make bank card payments, but also supports a variety of other functions, such as account inquiries, transfers, recharges, etc. Users can complete a variety of financial operations through this terminal, which is convenient and fast.
Self-service: Users can operate the terminal independently to complete payments and other financial services without waiting for manual service at the bank counter. This saves users time and improves user satisfaction.
Providing convenience: Zhongkong Internal Security System bank card payment POS multi-function self-service terminal can usually be placed in various commercial places, such as supermarkets, shopping malls, airports, etc. Users can use the terminal to complete payments and other financial services anytime and anywhere, providing great convenience.
Promote business development: The presence of this terminal can promote the development of business activities because users can pay and consume conveniently. Merchants can offer more payment methods and attract more customers.
To sum up, SUPCON's internal security system bank card payment POS multi-function self-service terminal has the advantages of high security, multi-functionality, self-service, convenience and business development. This kind of terminal provides users with convenient and fast financial services, and also provides merchants with more payment options and business opportunities.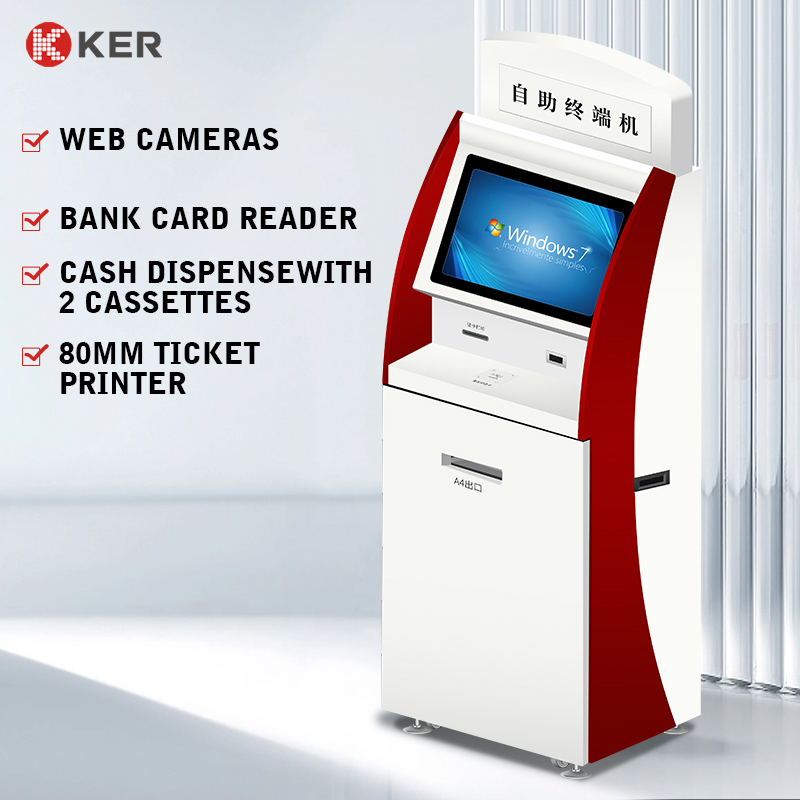 Guangzhou Chujie Information Technology Co., Ltd. is a high-tech enterprise specializing in the development and production ofhuman-computer interaction equipment and selF-service terminals with it's own-brand KER.
We have a professional product line andstrict quality management standards. With a professional technical service team and industry consulting team, we have leading productdesign and research and development capabilities.
After nearly ten years of industry accunulation and technology precipitation, the company has become a core service provider and solution provider for mainstream applications.
Gradually grows into a well-known brand in the touch industry and has won the"The National High-Tech Enterprise""Outstanding Suppliers Of GovernmentProcurement', "The Heavy Contract,Keep Promise AAA Level Enterprise" and other honors.
We possess dozens of patents and software copy rights. Our products are widely used in industrial and commercial tax affairs, adminitrative senvice centers, banks, medicals, hotels,communications, stations, airports, scenic spots, cinemas, specialty stores, schools, factories and other industries, with over 10,0oapplication cases worldwide.