Self-service ticket machines are widely used in the transportation field
With the continuous advancement of technology, self-service ticket machines have been widely used in the transportation field. Recently, a well-known public transportation company introduced a number of newly designed self-service ticket machines at urban subway stations to provide more convenient ticket purchasing services.
These self-service ticket machines use the latest facial recognition technology. Passengers only need to stand in front of the machine and scan their face to complete the ticket purchase. Compared with traditional manual ticket windows, this self-service ticket machine not only saves time waiting in line, but also improves ticket purchasing efficiency.
In addition, the self-service ticket machines also support a variety of payment methods, including credit cards, mobile payments, etc. Users can choose the payment method according to their own needs. At the same time, the machine also provides multi-language services to facilitate international passengers to purchase tickets.
According to relevant data, the introduction of self-service ticket machines has shortened the ticket purchase time for passengers by an average of 30%, greatly improving the operational efficiency of the transportation system. Passengers have said that the self-service ticket machines are very easy to use, which not only reduces waiting time, but also provides more space for independent choices.
The successful experience of introducing self-service ticket machines this time has also attracted the attention of other transportation companies. It is expected that in the next few years, self-service ticket machines will be widely used in more cities and transportation systems to further enhance the passenger travel experience.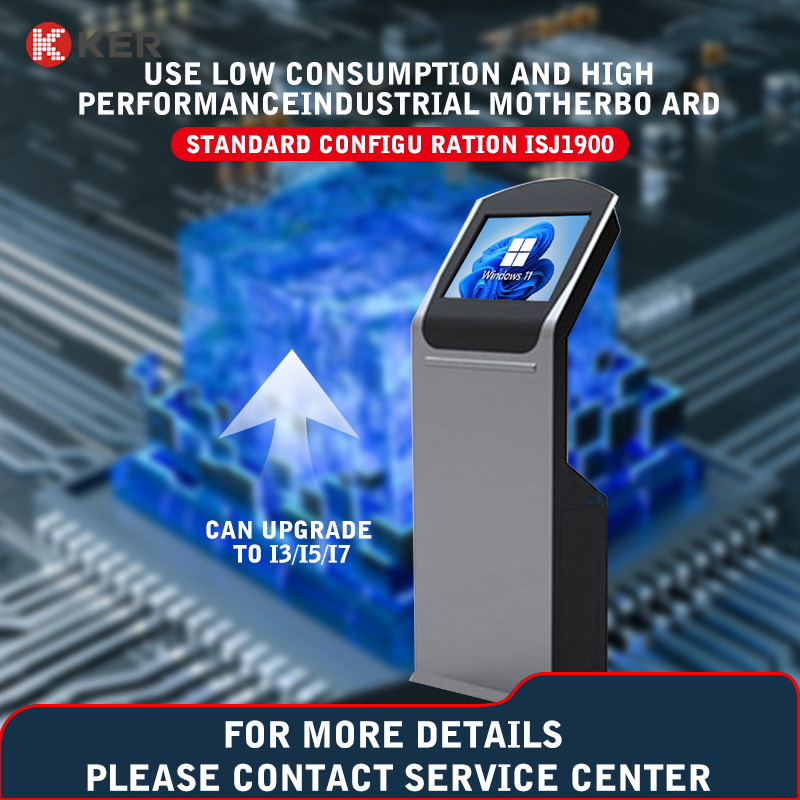 Guangzhou Chujie Information Technology Co., Ltd. is a high-tech enterprise specializing in the development and production ofhuman-computer interaction equipment and selF-service terminals with it's own-brand KER.
We have a professional product line andstrict quality management standards. With a professional technical service team and industry consulting team, we have leading productdesign and research and development capabilities.
After nearly ten years of industry accunulation and technology precipitation, the company has become a core service provider and solution provider for mainstream applications.
Gradually grows into a well-known brand in the touch industry and has won the"The National High-Tech Enterprise""Outstanding Suppliers Of GovernmentProcurement', "The Heavy Contract,Keep Promise AAA Level Enterprise" and other honors.
We possess dozens of patents and software copy rights. Our products are widely used in industrial and commercial tax affairs, adminitrative senvice centers, banks, medicals, hotels,communications, stations, airports, scenic spots, cinemas, specialty stores, schools, factories and other industries, with over 10,0oapplication cases worldwide.