Outdoor wall-mounted advertising machines have many advantages, including the following:
High exposure: Outdoor wall-mounted advertising machines are usually installed in high-traffic locations, such as commercial streets, shopping malls, stations, etc., and can attract a lot of attention. This can increase advertising exposure, increase brand awareness and product sales.
Powerful visual impact: Outdoor wall-mounted advertising machines usually use large-size displays with bright colors and clear images, which can attract people's attention. This visual impact can effectively convey advertising information and attract consumers' attention.
Flexibility: Outdoor wall-mounted advertising machines can play various forms of advertising content, including pictures, videos, animations, etc. This flexibility can be adjusted to different needs and campaigns to achieve the best promotional results.
Diversified advertising display: The outdoor wall-mounted advertising machine can rotate multiple advertising contents to achieve diversified advertising display. In this way, multiple products or services can be promoted at the same time, improving the coverage and effectiveness of advertising.
Cost saving: Compared with traditional outdoor advertising forms, such as posters, light boxes, etc., outdoor wall-mounted advertising machines can save the cost of producing and replacing advertising content. Cost savings can be achieved by updating advertising content remotely through the cloud management system.
To sum up, the outdoor wall-mounted advertising machine has the advantages of high exposure rate, strong visual impact, flexibility, diversified advertising display and cost saving, and is a very effective outdoor advertising tool.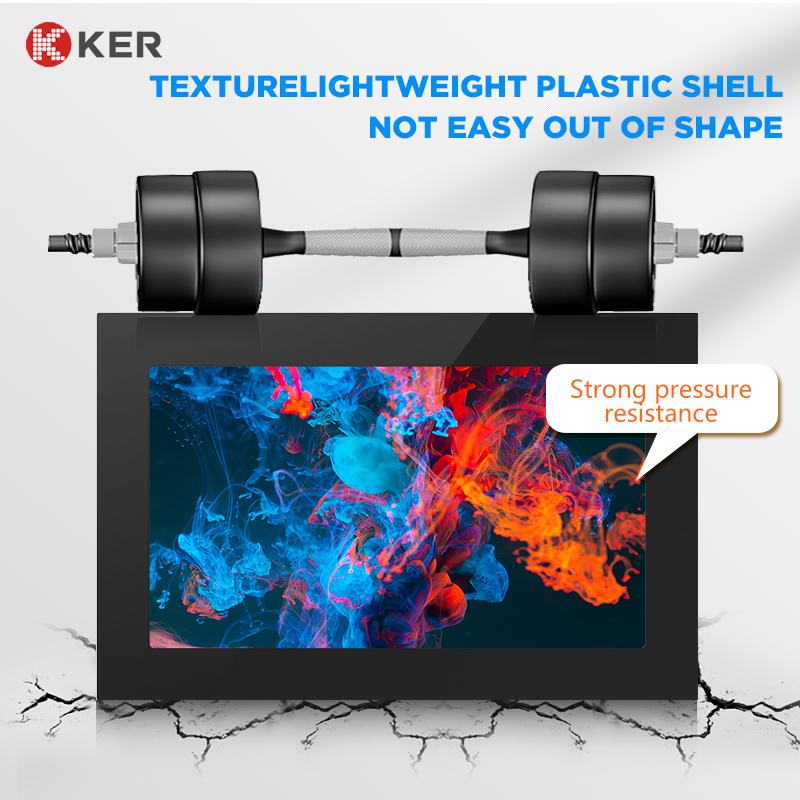 Guangzhou Chujie Information Technology Co., Ltd. is a high-tech enterprise specializing in the development and production ofhuman-computer interaction equipment and selF-service terminals with it's own-brand KER.
We have a professional product line andstrict quality management standards. With a professional technical service team and industry consulting team, we have leading productdesign and research and development capabilities.
After nearly ten years of industry accunulation and technology precipitation, the company has become a core service provider and solution provider for mainstream applications.
Gradually grows into a well-known brand in the touch industry and has won the"The National High-Tech Enterprise""Outstanding Suppliers Of GovernmentProcurement', "The Heavy Contract,Keep Promise AAA Level Enterprise" and other honors.
We possess dozens of patents and software copy rights. Our products are widely used in industrial and commercial tax affairs, adminitrative senvice centers, banks, medicals, hotels,communications, stations, airports, scenic spots, cinemas, specialty stores, schools, factories and other industries, with over 10,0oapplication cases worldwide.