Digital signage is equipped with a multimedia information publishing system based on hardware integration integration. It can realize remote operations, centralized control, partition management, real-time update, to help enterprise to set up international media networks.

In order to meet the commercial display of more precise market demand, on the basis of general digital signage, we use each 8mm ultra-thin mini LED display as the base panel, and deployed with 2 mini LED displays, and equipped with transparent explosion-proof glass, then it comes with double side digital signage which is suitable for commercial ultra-thin display field area.

In the double side digital signage series, it provides three general dimension panels for purchasers to select: 43"49"55", and also provides hanging model (horizontal screenvertical screen), floor standing model (horizontal screenvertical screen), suitable for commercial display ultra-thin, high-definition, translucent, wonderful scene applications, suitable for a variety of business display scenarios.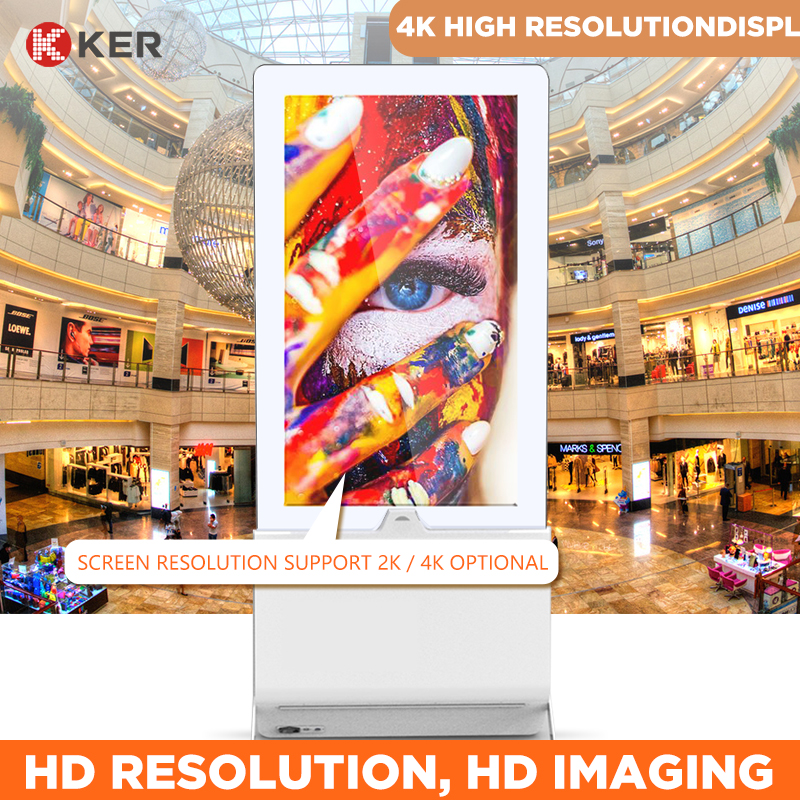 Double side hanging digital signage charaters:
(1)Shopping mall window display;
(2) Fashion double side display (with side A & side B);
(3) Ultra thin 20mm thickness;
(4) 4K high resolution display;
(5) Industrial level CPU & motherboard;
(6) Android or Windows dual OS optional;
(7) Support program multi time section management;
(8) BS structure of digital signage.